On Sunday 15th April Dave spent a very enjoyable day with a lady from Austria who was visiting the area and wanted a day of guided bird watching in Valencia. Having met her at her accommodation in the city centre, we made the short journey to the Valencian Coastal Wetlands. This area is superb at any time of year but is especially interesting in April as summer visitors are arriving and migrants are passing through.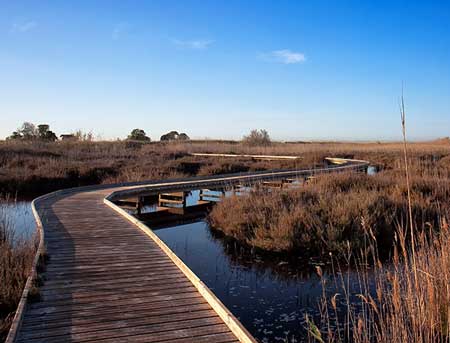 We set off along the coast, scanning the reeds for warblers. A stiff breeze seemed to be keeping the smaller birds down but we did enjoy spectacular views of Swallows and Swifts swooping and diving as they hoovered up a swarm of mosquitos. The first lagoon provided excellent views of the very rare White Headed Duck together with Red Crested Pochard, Yellow Wagtail and Greater Flamingo. We then heard the distinctive call of a Great Reed Warbler so began our search which within a few minutes revealed this bold and charismatic bird sitting up in the reeds.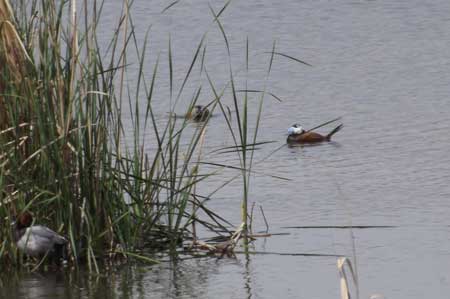 White Headed Duck
We continued our walk along the coast where a few bushes were holding a small flock of passing Willow Warblers. We heard the "reeling" call of a Savi´s Warbler and were once again fortunate enough to locate it, sitting in classic style in the reeds. The next lagoon held a rather noisy flock of Common Terns, in amongst we found a few Little Terns and Kentish Plovers. As we waited and watched, we also found a Wood Sandpiper, Redshank and Little Ringed Plover.
We then began our walk through more reed beds and then out into open fields from which we enjoyed good views of Whinchat, Stonechat, Woodchat Shrike and Marsh Harrier. We ate our sandwiches as we looked over another lake, this time enjoying views of Avocet, Glossy Ibis, Curlew Sandpiper and good numbers of Little Grebe.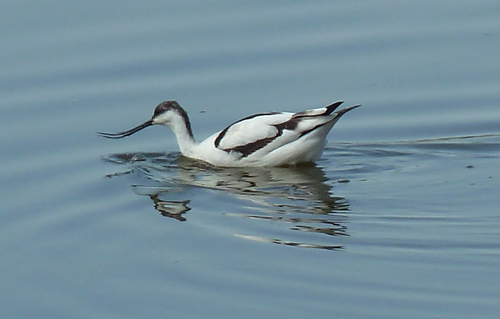 Avocet
Our return route provided great views of Reed Bunting, Corn Bunting, Hoopoe, Great Crested Grebe and Black Winged Stilt. We also saw a Squacco Heron albeit very briefly.
The day ended with a scan over the last lagoon on which we enjoyed beautiful views of more Red Crested Pochard, Flamingo, and Pintail.
We´d had a great day´s birding so enjoyed a coffee in the early evening sunshine before making the short drive back to Valencia.
The day´s species list included…
Moorhen, Coot, Mallard, Pochard, Red Crested Pochard, White Headed Duck, Shoveler, Shelduck, Little Grebe, Great Crested Grebe, Pintail, Collared Dove, Wood Pigeon, Common Tern, Whiskered Tern, Little Tern, Black Headed Gull, Yellow Legged Gull, Cormorant, Marsh Harrier, Kestrel, Savvi´s Warbler, Cetti´s Warbler, Great Reed Warbler, Sardinian Warbler, Willow Warbler, Chiffchaff, Fan Tailed Warbler, Swallow, House Martin, Swift, Greater Flamingo, Glossy Ibis, Avocet, Little Ringed Plover, Kentish Plover, Redshank, Wood Sandpiper, Common Sandpiper, Curlew Sandpiper, Black Winged Stilt, Grey Heron, Squacco Heron, Little Egret, House Sparrow, Yellow Wagtail, Whinchat, Stonechat, Woodchat Shrike, Kingfisher, Corn Bunting, Reed Bunting, Hoopoe, Goldfinch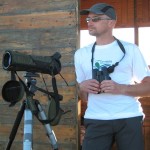 Written by David Warrington.
Bird Watching Guide at Valencia Birding.