In September Dave spent a wonderful day with two great clients from his native Yorkshire. There were on a journey through France and Spain and wanted a day of guided wildlife and bird watching in Valencia. Not only keen birders, they were also particularly interested in ecology and natural history in general. Dave designed a trip with this in mind, hoping to provide a bespoke day.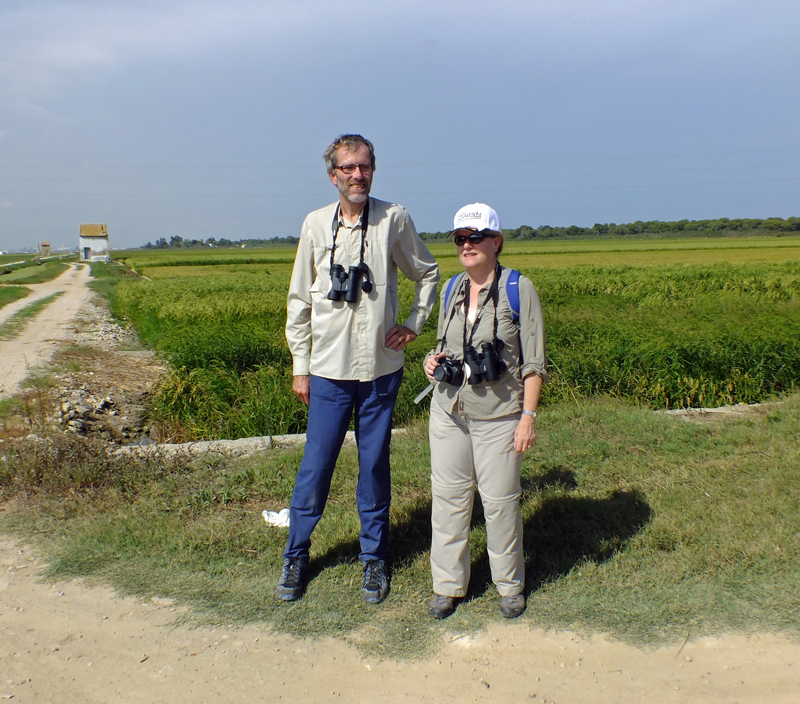 After a short drive from their hotel in the city of Valencia, we stopped for a morning coffee and discussed plans for the day, before heading to one of Albufera´s best nature reserves. We walked through the reserve where we enjoyed views of Ruff, Little Ringed Plover, Snipe, Little Bittern and Marsh Harrier. The lagoons held Greater Flamingo, Great Egret, Purple Swamphen and Shoveler.
Upon scanning some nearby pylons, we were fortunate to see not only an Iberian Grey Shrike but also an Osprey. This area is regularly used by Ospreys as a stopping-off and feeding point on their migration to and from their wintering grounds in Africa.
We were then treated to a fascinating presentation by the reserve staff, which focussed on the history and ecology of the area, and also gave an insight into the ongoing efforts to promote conservation and specifically to improve the water quality of the Albufera. After the presentation, we were fortunate to watch the release of a young Garganey that had been rescued by the reserve staff the previous week and had been cared for at a local wildlife rescue centre.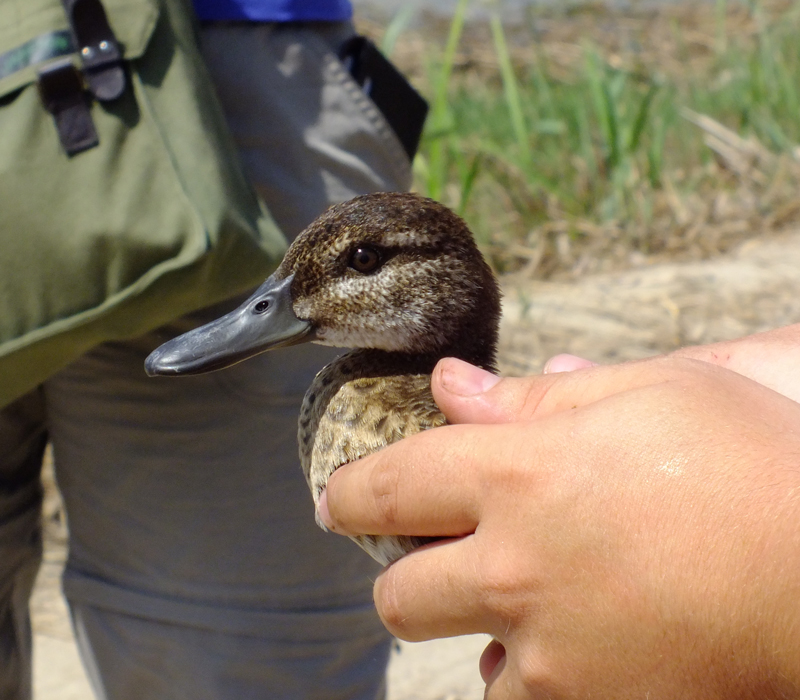 We then enjoyed a picnic lunch by one of Albufera´s many canals before heading to the day´s final area. A short drive through the rice fields took us to one of the park´s lesser known areas where we were treated to great views of Collared Pratincole, Squacco Heron, Glossy Ibis, Black-Tailed Godwit and Audouin´s Gull. We finished the day with a talk on the rice growing cycle and how that influences habitat for Albufera´s bird life before returning to the city of Valencia.
The species list for the day included :
Black-Winged Stilt, Redshank, Ruff, Little-Ringed Plover, Black-Tailed Godwit, Common Sandpiper, Snipe, Collared Pratincole, Great Egret, Little Egret, Cattle Egret, Glossy Ibis, Grey Heron, Purple Heron, Squacco Heron, Little Bittern, Greater Flamingo, Little Grebe, Great Crested Grebe, Coot, Mallard, Shoveler, Garganey, Yellow-Legged Gull, Audouin´s Gull, Cormorant, Common Tern, Sandwich Tern, Whiskered Tern, Swallow, House Martin, Sand Martin, Kingfisher, Fan-Tailed Warbler, Kestrel, Iberian Grey Shrike, Marsh Harrier, Osprey.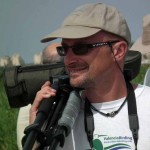 Written by David Warrington