On Wednesday 19th September we provided a "tailor made" trip to the natural park of Albufera de Valencia. The group comprised experienced birders and general nature lovers so the trip was designed to offer something for everyone. The day began with a visit to a reserve that not only provides a superb habitat but also serves as an open-air laboratory in which a great deal of valuable conservation work takes place. The reserve staff gave a fascinating presentation on the ongoing projects at the reserve and the history of the area. Following that, we spent some time in and around the reserve and immediately were able to enjoy good views of a flock of Spoonbill.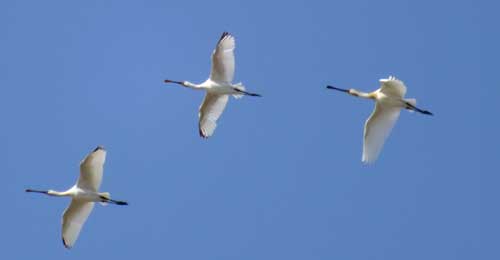 Spoonbill
We also had great views of Marsh Harrier, Greater Flamingo, Great White Egret and Purple Gallinule.
We then moved across to the other side of Albufera where we stopped at another reserve and had views of Black Winged Stilt, Common Sandpiper, Little Ringed Plover and Ruff. We made a brief stop along the way to watch an Iberian Grey Shrike that was perched quite close to the road.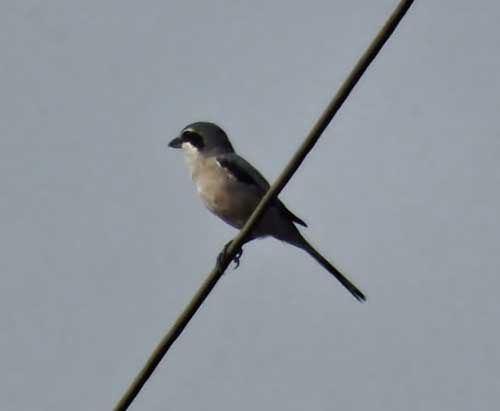 Iberian Grey Shrike
As Albufera de Valencia is the "birth place" of Paella, it seemed appropriate to take a leisurely lunch and to taste Spain´s most famous dish. A local restaurant provided a great meal, with a good selection of local dishes, including meat paella and seafood paella. Having eaten our fill we made our way across the southern area of the park in search of more birds.
As we left the village and made our way across the rice fields, we immediately came across a Booted Eagle followed by further great views of Marsh Harrier. We then spotted quite a large bird perched high on a pylon. Upon setting up the scope it became clear that we were looking at an Osprey, complete with a sizeable fish in its talons. Albufera de Valencia is often used by these iconic birds as a stopping point on their long migration to and from Africa.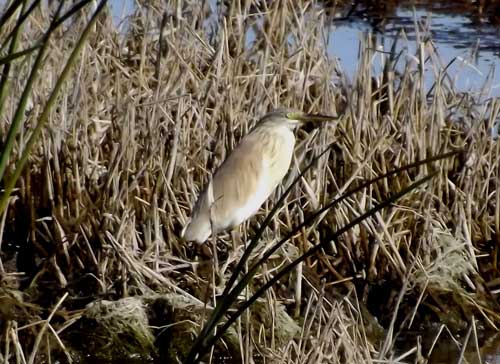 Squacco Heron
The rice fields held Black Headed Gull, Lesser Black Backed Gull and a few Whiskered Terns. Our day ended with a visit to another small reserve which is developing very well and now is used as a roosting site by Squacco Herons and Little Egrets. Although too early for roosting, we had fantastic views of a Squacco Heron plus an adult Night Heron with two juveniles.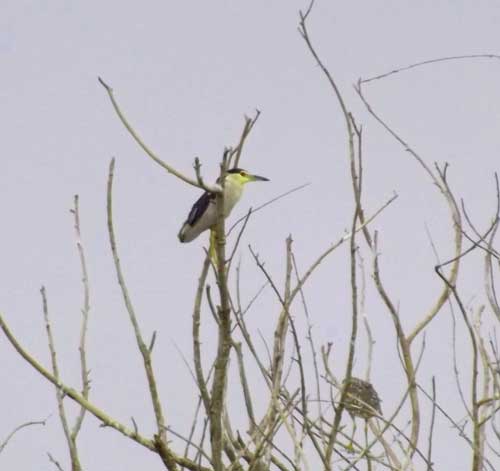 Night Heron
The day had been taken at a relaxed pace and had been great fun. Our species list included…
Black Headed Gull, Black Winged Stilt, Booted Eagle, Cattle Egret, Common Sandpiper, Cormorant, Great Egret, Greater Flamingo, Grey Heron, House Sparrow, Iberian Grey Shrike, Lesser Black Backed Gull, Little Egret, Little Ringed Plover, Mallard, Marsh Harrier, Night Heron, Osprey, Purple Gallinule, Ruff, Spoonbill, Spotless Starling, Squacco Heron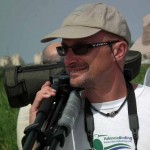 Written by David Warrington.
Bird Watching Guide at
Valencia Birding
.