We arrived on the plains of Castilla de la Mancha in glorious sunshine despite a cooling early morning breeze. Having enjoyed a breakfast of coffee and toast in a local café we explored an area of reed bed and marsh adjoining some cereal fields. Our first bird of the morning was a Corn Bunting, which was followed by an Iberian Grey Shrike and then a Whinchat. Having spent a while scanning the fields, we saw Crested Lark in good numbers plus a steady stream of passing Swallows.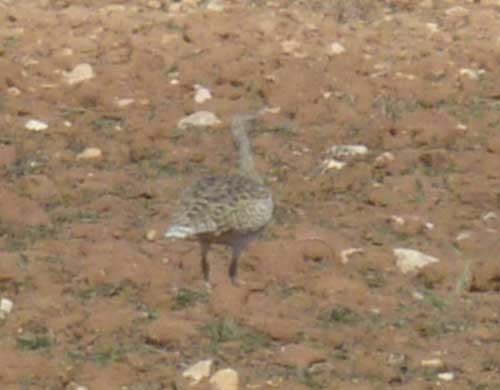 We then set off across the plains in search of the target birds of the day. Kestrels were plentiful as were Wheatear. Patience was eventually rewarded with close-up views of a female Little Bustard. However, despite our optimism, we failed to find the Great Bustards.
Lunch time was approaching so we decided to picnic by a favourite lagoon. During a leisurely lunch we were able to enjoy great views of Flamingo, Wood Sandpiper, Black Necked Grebe, Shelduck, Avocet and one of my personal favourites, White Headed Duck. A little later, a Snipe dropped in as did Ringed Plover, Black Redstart and Black Winged Stilt. We also had good views of a Marsh Harrier.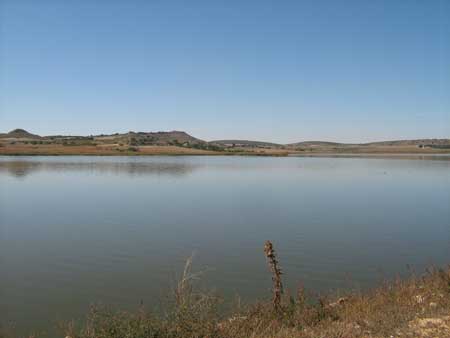 After lunch, a gentle walk across the high plains gave good views of Buzzard, Mistle Thrush, Lapwing and more Crested Larks. Not wishing to give up on the Great Bustard, we returned to the Steppe for further searching. Our efforts were rewarded by close views of Red Legged Partridge, more Wheatear and a flock of 12-15 Dotterel. Having apparently failed yet again to find the Great Bustards we conceded that we´d had a great day and that it was time to head for home.
Having driven for 10 minutes back towards the motorway, something caught my eye in the roadside fields. What a superb ending to a great day – right beside us was a group of 14 Great Bustards, calmly feeding amongst the stubble. We parked safely off the road and got ourselves into an inconspicuous position to enjoy them without disturbing them. We remained there for a further 20 minutes, watching these huge birds as they proudly roamed around the field before they took flight and moved off across the plains. What a great way to end the day.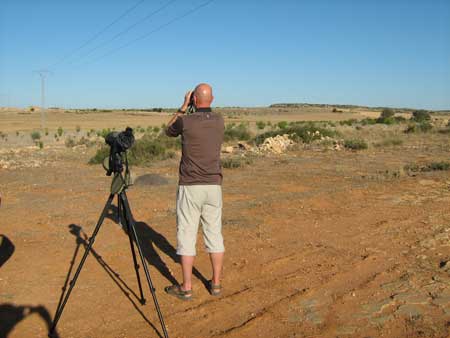 The list for the day totaled 32 species and comprised…
Crow, House Sparrow, Swallow, Magpie, Kestrel, Crested Lark, Whinchat, Corn Bunting, Iberian Grey Shrike, Black Redstart, Wood Sandpiper, Goldfinch, Wheatear, Little Bustard, Buzzard, Lapwing, Greater Flamingo, Black Necked Grebe, Shelduck, Dotterel, Great Bustard, Mallard, Coot, White Headed Duck, Shoveler, Ringed Plover, Black Winged Stilt, Snipe, Avocet, Marsh Harrier, Mistle Thrush, Red Legged Partridge.