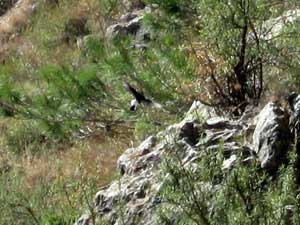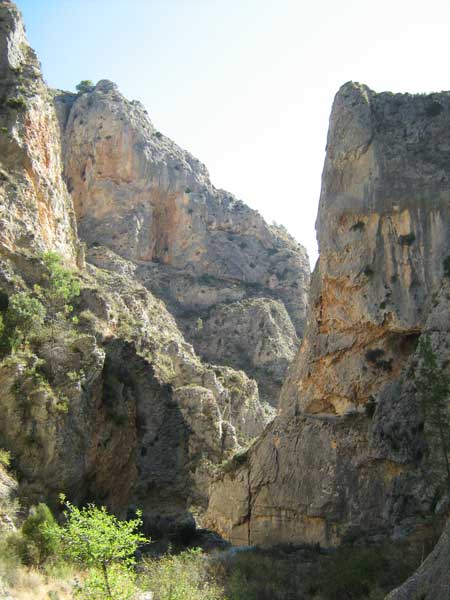 This year, October is proving to be a summer month! Each day has peaked at around 30 degrees so far. With that in mind, I ventured into one of my favourite mountain valleys in the province of Alicante to spend a couple of hours in the shade and to see what was around.
The summer theme continued as the first bird that I saw upon leaving the car was a male Whinchat perched in a nearby bush. There were still quite a few Swallows passing by too.
As I made my way into the gorge, I enjoyed close views of Black Redstart, Sardinian Warbler, Chiffchaff, Blackcap and Coal Tits.
As I sat in the shade, the silence of the gorge was wonderful – only interrupted by the occasional call of a Wren.
I decided to take the easy way out and to sit and wait for the birds to come to me! Within 10 minutes I was fortunate to watch closely as up to 7 Black Wheatears worked their way down the cliffs, the flash of white tail feathers betraying their presence.
I also spotted a Short Toed Treecreeper methodically working up the trunk of an old pine tree. A few Golfinches passed by as did a Grey Wagtail.
I then made my way further up into the gorge. The effort was rewarded by great views of hundreds of Crag Martins and a pair of Ravens high on the cliffs.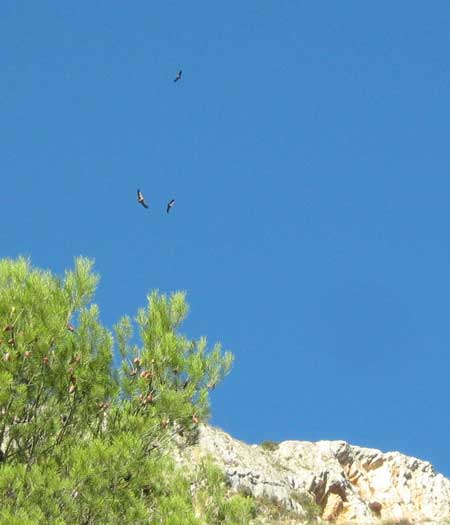 Griffon Vultures
My target bird then came into view, followed by another, and another until I could count up to 17 Griffon Vultures. The sheer size of them dwarfed anything else in sight, and to sit there in the shade of the cliffs watching such magnificent birds majestically soaring through the crystal clear blue skies was magical.
Unfortunately, time was pressing on and other engagements meant that I had to leave the peace of this beautiful spot…but for sure I´ll return. What a great way to pass a couple of hours.