Earlier this month I enjoyed a super day´s birding with a couple of clients from UK. Brian and Sally are keen nature lovers and experienced birders, and were spending a few days in Valencia. They had previously contacted us and we´d arranged a bird watching trip to Albufera de Valencia as part of their break.
After I´d collected them from their apartment in central Valencia, we made the short journey to Albufera where our first stop was in a protected reserve area. The reed beds, lagoons, canals and marshes of this reserve provide excellent habitat for an array of bird species throughout the year. Today was no exception, and we were fortunate enough to enjoy views of Purple Heron, Night Heron, Squacco Heron and Great Egret.
September is always a fascinating month, as some of the summer visitors are still present, whilst some winter visitors are just beginning to arrive. Furthermore, many species that are on passage stop at Albufera to feed and rest. One such species is the Osprey, and we were treated to views of this superb raptor.
The reeds held Fan-tailed Warbler, Reed Warbler and Chiffchaff whilst a scan across one of the lagoons revealed Whiskered Tern, Sandwich Tern and the ever popular Purple Swamphen.
After a presentation on the history and ecology of the Albufera Natural Park, and the habitat management of the reserve, we moved on to a shady spot beside a canal where we enjoyed our lunch. The nearby shrubs gave views of a Pied Flycatcher.
We spent the afternoon visiting some of the lesser known "hotspots" amongst the rice fields, which by now are just ready for harvesting. We enjoyed great views of many waders, including Dunlin, Little Stint, Ruff, Wood Sandpiper, Kentish Plover and Avocet. We also had fabulous views of Collared Pratincole, that we seemingly gathering in readiness for migration.
The day was brought to an end with a fantastic view of a pair of Booted Eagles soaring over the rice fields. These wonderful birds of prey breed in the mountains close to Valencia but often fly down to the coastal wetlands in search of prey.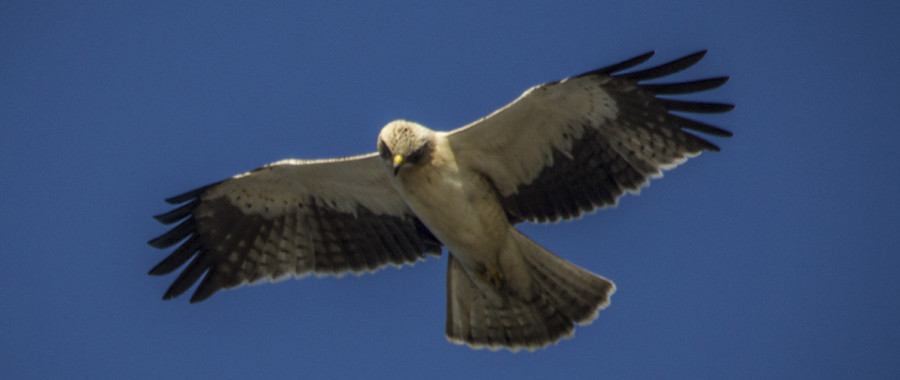 It had been a great day of birding, with extremely good company and some classic Albufera species.
The list for the day included :
Grey Heron, Purple Heron, Night Heron, Squacco Heron, Little Egret, Cattle Egret, Great Egret, Black-winged Stilt, Greater Flamingo, Glossy Ibis, Collared Pratincole, Cormorant, Sandwich Tern, Whiskered Tern, Mallard, Shoveler, Little Grebe, Purple Swamphen, Coot, Moorhen, Wood Pigeon, Collared Dove, Magpie, Fan-tailed Warbler, Reed Warbler, Kingfisher, Spotless Starling, Swallow, Sand Martin, House Martin, Chiffchaff, Marsh Harrier, Buzzard, Osprey, Booted Eagle, Pied Flycatcher, Dunlin, Little Stint, Wood Sandpiper, Ruff, Ringed Plover, Little Ringed Plover, Kentish Plover, Avocet, Snipe.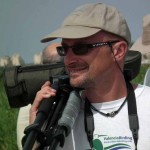 Written by Dave Warrington.