On 11th October Dave had the pleasure of providing a guided bird watching trip for a couple from Ringwood, UK. They were staying in Valencia and wanted a day´s birding as part of their holiday. Both very experienced birders they had been visiting Spain for many years and had travelled throughout the world on other birding expeditions.
They had specifically requested a day out on the steppe to see the distinct bird life this unique habitat holds. Unfortunately, conditions were not ideal as the water levels in the area´s lagoons were very low, and coupled with a strong wind, this meant that we had to work hard in order to find the birds.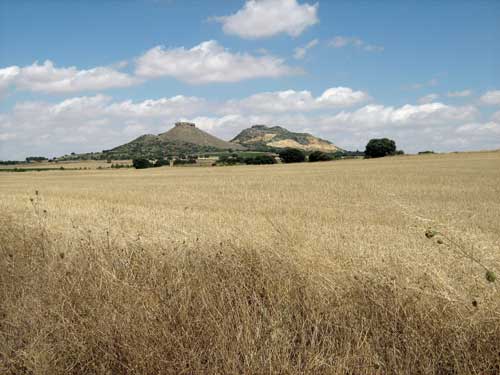 Steppe of Castilla de la Mancha
Our first stopping point gave views of Skylark, Crested Lark and Wheatear. There wasn´t much flying thanks to the stiff breeze so we headed off to spend some time beside a lake. There we enjoyed views of Teal, Greater Flamingo and Marsh Harrier. By now it was becoming clear that conditions were against us so we decided upon a strategy of driving across the high steppe and making periodic stops to scan the vast landscape. After a quiet start, things suddenly improved and our efforts were rewarded with views of a flock of Little Bustard closely followed by a flock of Golden Plover. As we stood out on the steppe, we saw many more Wheatear then a sizeable flock of Calandra Lark.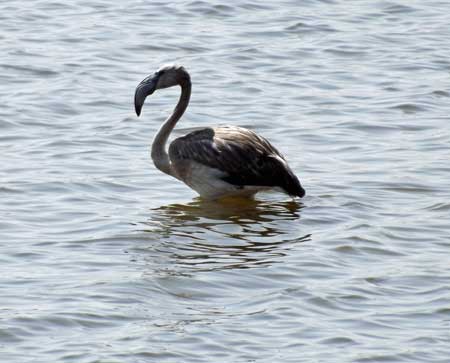 Flamingo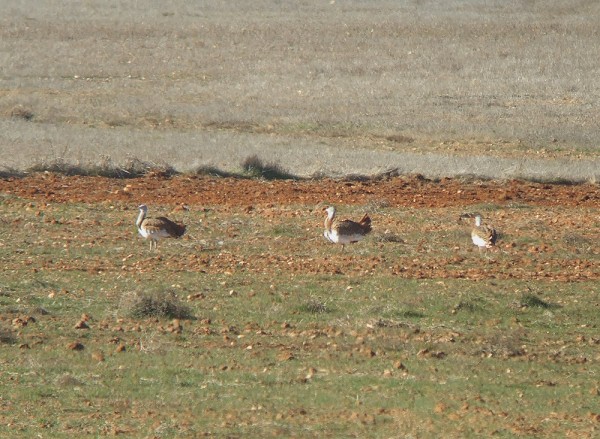 Great Bustards
Our day was brought to a close with a view of an Iberian Grey Shrike.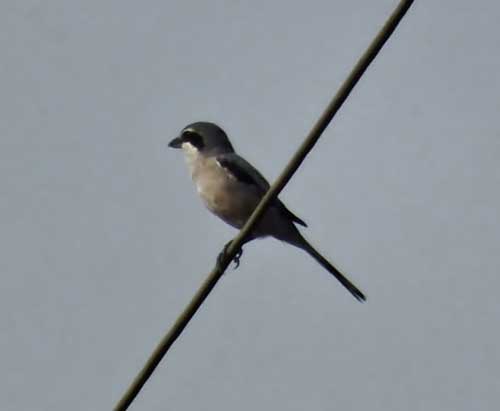 Iberian Grey Shrike
Although conditions were poor and the day got off to a slow start, Graham and Sue had enjoyed the trip. It had been a pleasure for me to spend the day with them.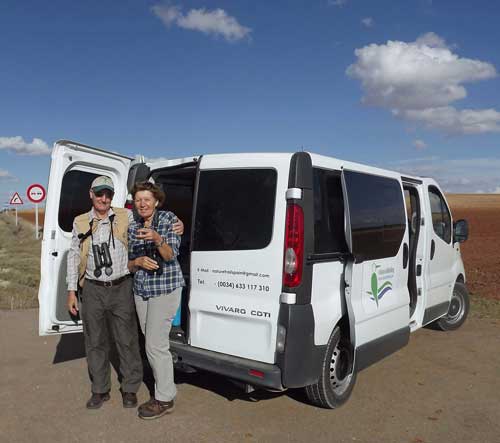 Skylark, Crested Lark, Calandra Lark, Magpie, Crow, Kestrel, Marsh Harrier, Buzzard, Iberian Grey Shrike, Wheatear, Spotless Starling, Green Woodpecker, Great Bustard, Little Bustard, Golden Plover, Mallard, Teal, Shoveler, Coot, Black Necked Grebe, Greater Flamingo, Black Winged Stilt, Spotted Redshank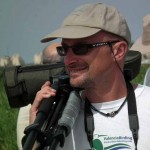 Written by David Warrington.
Bird Watching Guide at
Valencia Birding.