One of the most enjoyable aspects of being a birding guide is meeting some truly nice people, and spending time in fabulous surroundings, combining the bird life with great company. This certainly proved to be the case last week when I was fortunate enough to provide a day of guided birding at Albufera de Valencia for a family from Belgium.
All experienced ornithologists, they were on holiday in Valencia and were keen to see the areas bird life and habitats.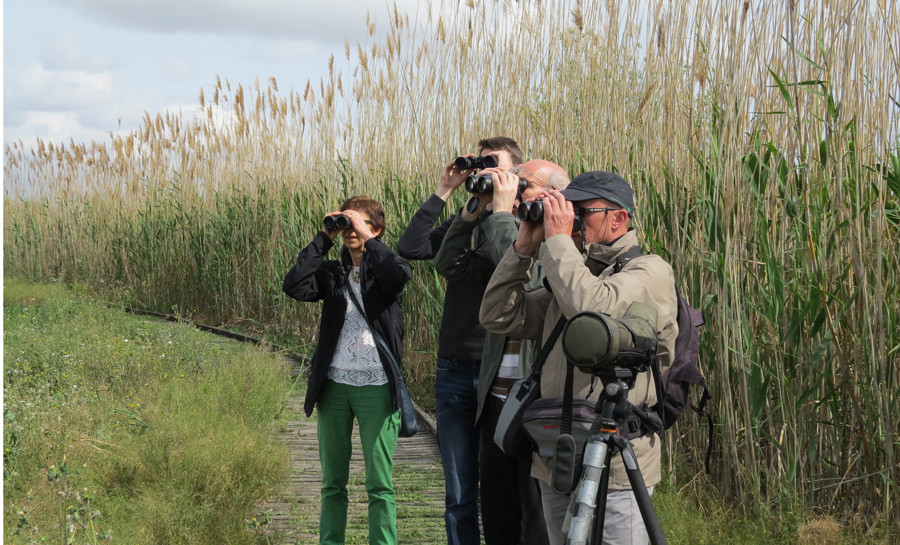 We began our day at one of my favourite reserves, and were immediately treated to views of a pair of Merlin. This was closely followed by Glossy Ibis, Purple Heron, Snipe and Black-winged Stilt.
As we walked through the reserve, scanning the reed beds and lagoons, we had great views of Purple Swamphen, Marsh Harrier, Squacco Heron and Fan-tailed Warbler. Although not seen, we heard the calls and song of Cetti´s Warbler, Savi´s Warbler and Reed Warbler.
Perhaps the highlight of the trip for our clients was a great view of an Osprey. These magnificent birds of prey regularly stop at Albufera de Valencia during their Spring and Autumn migration.
We then drove the short distance to another little known reserve area, that is usually good for waders and wildfowl. Today was no exception with great views of Garganey, Ruff, and Black-tailed Godwit.
The day had been a success, with a species list of almost 40 species, including…
Merlin, Marsh Harrier, Osprey, Booted Eagle, Buzzard, Glossy Ibis, Cattle Egret, Little Egret, Grey Heron, Purple Heron, Squacco Heron, Little Bittern, Snipe, Purple Swamphen, Black-winged Stilt, Dunlin, Ruff, Black-tailed Godwit, Greater Flamingo, Common Sandpiper, Redshank, Garganey, Mallard, Red-crested Pochard, Gadwall, Shelduck, Coot, Moorhen, Little Grebe, Great-crested Grebe, Fan-tailed Warbler, (Cetti´s, Reed and Savi´s Warbler all heard), Swift, House Martin, Sand Martin, Blackbird, Spotless Starling.