On Tuesday 4th February we enjoyed a trip to the
Valencian Coastal Wetlands
with a group of local birders. Mostly returning clients, the group had previously enjoyed many trips with us. The objective of the day was to enjoy a relaxed walk around the wetlands and to generally enjoy the birdlife that this great little area sustains.
Despite a fairly strong breeze, we saw sizeable flocks of Crag Martins feeding on insects above the reedbeds, and a Buzzard circling overhead. Numerous Chiffchaffs were also flitting around the low scrub surrounding the lagoons.
On the coastal lagoons we enjoyed views of Teal, Shoveler, Red Crested Pochard and Shelduck. We also had good views of Purple Swamphen throughout the day at various locations. The coastal scrub held Stonechat, Greenfinch and Hoopoe whilst the rocky shore gave views of Meadow Pipit, White Wagtail and Grey Wagtail.
Marsh Harriers were, as always, around in good numbers and we all enjoyed some stunning views of these magnificent raptors, especially so in the low sunlight of the afternoon. We also had good views of a small gathering of Reed Buntings and a group of wintering Lapwings.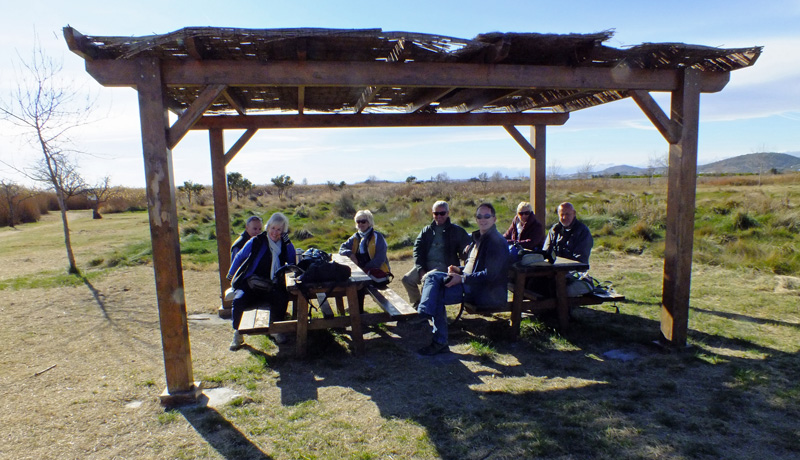 The species list for the day included :
Purple Swamphen, Coot, Moorhen, Shoveler, Red Crested Pochard, Mallard, Teal, Shelduck, Little Egret, Grey Heron, Lapwing, Magpie, Hoopoe, Buzzard, Kestrel, Marsh Harrier, Crag Martin, House Sparrow, Chiffchaff, Stonechat, Robin, Greenfinch, Goldfinch, Meadow Pipit, Reed Bunting, Fan Tailed Warbler, Chaffinch, Spotless Starling, White Wagtail, Grey Wagtail, Yellow Legged Gull, Cormorant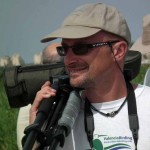 Written by David Warrington.